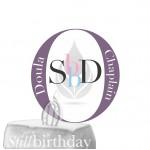 Coretta Owen, SBD (central Connecticut)
Maura Jo Lynch, SBD (central)
Doulas who've chosen to list with stillbirthday:
Doulas (certified through Cascade, CBI, DONA, CAPPA or other organization)
Photographers
Volunteers
Farewell Support
Important Tips for Parents
If you would like to be added to this list, please submit your information and it will be updated.  This website does not endorse (nor is it liable to) any individual or business, and contracts and arrangements will be made on an individual basis.
.